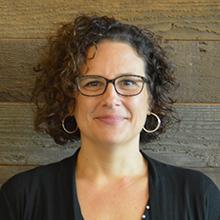 Rebecca Lewis – Principal Investigator
Rebecca Lewis, a nationally recognized expert in STEM education, leads initiatives that catalyze young people's interest in STEM and connect classroom experiences with the world of work. She brings extensive experience in instructional design, interdisciplinary learning and teaching, professional development, science education, enhancing formal and informal STEM learning, broadening participation in STEM, and effective strategies to promote college and career success.
An experienced senior manager, Lewis leads initiatives that focus on engaging leaders from STEM industries, corporations, schools, and communities in collaborating to improve students' outcomes. As director of EDC's Amgen Biotech Experience (ABE) Program Office, she manages a large portfolio of projects focused on strengthening high school biology in the U.S. and abroad.
Previously, Lewis co-led the Ford Motor Company-funded Ford PAS project, a comprehensive community-wide high school reform strategy that fused classroom and career opportunities. She has worked with schools, districts, corporate funders, and community-based partners throughout her tenure at EDC.
Lewis holds a BS from the University of Wisconsin-Madison, an MAT in biology from Northeastern University, and a CAES from Boston College.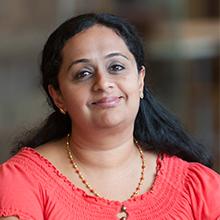 Sarita Pillai – Co-Principal Investigator
Sarita Pillai, a highly skilled leader of national technical assistance centers, works to enhance the quality and equity of pre-K–12 STEM education. She has expertise in workforce development, the future of work at the Human-Technology Frontier, technical support, strategic dissemination, and participatory design.
Pillai leads initiatives that focus on ensuring all youth build the foundational STEM skills they need to succeed in the workforce and postsecondary education. She is the principal investigator (PI) of the National Science Foundation (NSF)-funded STEM Learning and Research Center at EDC and the co-PI of the NSF's Center for Innovative Research in Cyberlearning.
Drawing on her background as a computer scientist and technology developer, Pillai has led participatory design projects that engage middle and high-school aged youth from underrepresented groups in developing innovative STEM resources. She is dedicated to closing opportunity gaps, advancing equity in education, and broadening participation in STEM.
Pillai holds an MBA from Bentley University, a BS in Computer Science from Northeastern University, and graduated from the American Express Leadership Academy.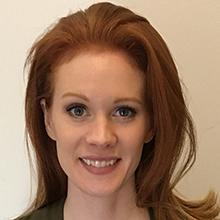 Brianna Roche – Project Staff
Brianna Roche specializes in research, evaluation, and the development of learning communities to improve educational, economic, and health equity. She brings a strong background in research, strategic dissemination, and project management to her work advancing college and career readiness in STEM for underserved youth.
Roche has expertise in survey design, quantitative and qualitative methods, logic model design, statistical and data analysis (including SPSS and ATLAS.ti Cloud), data collection management, data cleaning, data visualization, relational database design, and technical assistance. For EDC's STEM Learning and Research Center (STELAR), she produces resources for principal investigators (PI) and sustains a robust PI learning community. She co-planned and facilitated STELAR's 2019 PI and Evaluator Summit, including leading legislative visits.
Before joining EDC, Roche was the director of research and evaluation at Economic Mobility Pathways and a project manager at Abt Associates, where she advanced education, social and economic policy, and health research.
Roche holds an MA in Survey Research from the University of Connecticut, a BA in Psychology from Northeastern University, and a PMD Pro Certification from APMG International.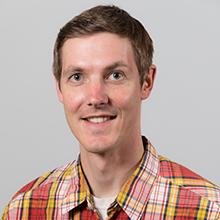 Ben Spooner – Project Staff
Ben has contributed to technical assistance (TA) efforts in communities across the nation, including work with multiple American Indian tribes. He has produced web-based publications, designed webinars and in-person trainings for community- and school-based professionals on substance misuse prevention, communication planning, cultural and linguistic responsiveness, and sustainability amongst many others.
As a former community organizer for advocacy groups in Massachusetts, he has wide-ranging skills in mobilizing coalitions and building broad-based support for policy initiatives. He is currently the Associate Project Director for the Center for Strategic Prevention Support (CSPS) and has served as a TA provider since its inception in 2012. Prior to CSPS, his most recent work was with the Safe Schools/Healthy Students Training and Technical Assistance Center and with the Tribal Youth Program Training and Technical Assistance Center providing TA on youth substance use and violence prevention.
Ben is a Certified Prevention Specialist and holds a BA from the University of Connecticut, as well as a PMD Pro Certification from APMG International.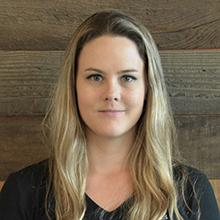 Amy Uluyurt – Project Staff
Amy Uluyurt, interpreter and factotum, has experience in education, linguistics, logistics and administrative work. A former teacher of English as a Second Language (ESL), Amy lived and worked in Turkey for many years. Since returning to the U.S. in 2019, she has found a home at EDC, where she works to support the Amgen Biotech Experience and the Women Vets STEM projects. She specializes in planning, accounting and cross-cultural communication.
Amy holds an MA in Applied Linguistics with TESOL certification and a BS in Sociology, both from Old Dominion University.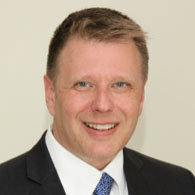 Dr. Anthony W. Dean has had several roles in academia.  He is currently Assistant Dean for Research, Batten College of Engineering and Technology (BCET) at ODU. His previous appointments include Associate Professor of Engineering Technology and as Associate Director of the Institute for Ship Repair, Maintenance, and Operations at Old Dominion University (ODU).His research has focused mostly on control systems (integration and testing) and the reliability and maintainability of complex systems. He has been selected as both a NASA and an ONR Faculty Fellow. He regularly teaches courses in Marine Engineering and in Maintained Systems. Most recently Dr. Dean was on the Headquarters Staff the American Society of Naval Engineers. He received his Ph.D. from the Department of Engineering Management and Systems Engineering, and a B.S. in Nuclear Engineering Technology, from the Batten College of Engineering and Technology at Old Dominion University. Additionally, Dr. Dean received an MBA from the College of William and Mary. Prior to is academic career Dr. Dean was Director of Operations and Business Development for Clark-Smith Associates, P.C., and served as an Electrician in the US Navy aboard the USS South Carolina and the USS Enterprise.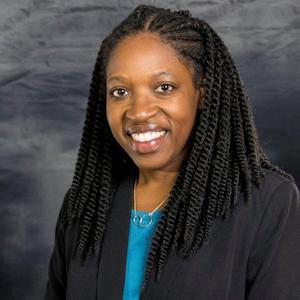 Dr. Greer is an Assistant Professor and Undergraduate Program Coordinator in the College of Technology at the University of Houston (UH). Greer currently teaches undergraduate and graduate courses in Human Resource Development (HRD). She holds a B.S. in Chemical Engineering from North Carolina State University, a M.Ed. in Instructional Technology from Texas Tech University, and a Ph.D. in HRD from Texas A&M University. Prior to joining UH in 2010, Dr. Greer worked for 10 years as a training and development professional in several organizations.
Dr. Greer's research focuses on trends and challenges associated with career readiness, transitions, and development for women and disadvantaged populations; implementation and outcomes of "family-friendly" organizational policies and programs; and curriculum, pedagogy, and outcomes of academic programs in HRD. She currently serves on the International Board of Directors for the Academy of Human Resource Development and the editorial board of Human Resource Development Review. She is the recipient of the 2011 Dissertation of the Year Award from the American Society of Training and Development (ASTD), the 2017 Outstanding Journal Issue Award from Advances in Developing Human Resources, the 2017 Teaching Excellence Award from the College of Technology at UH, and the 2017 Distinguished Service to Women Award from the Women and Gender Resource Center at UH.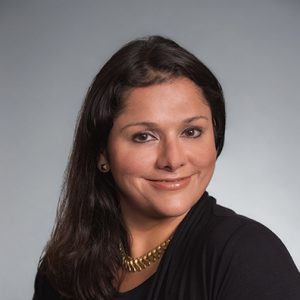 Rosalinda Vasquez Maury serves as the Director of Applied Research and Analytics at the Institute of Veterans and Military Families (IVMF) at Syracuse University. She works on a diverse research portfolio that reflects the range of social, economic, and wellness challenges that may affect transitioning service members, veterans, or their families.
She has worked on numerous research efforts including workforce readiness as it relates to transitioning service members and veterans in the civilian labor force, career preferences, financial readiness, job matching and employer perspectives on retention and workplace performance, factors impacting veteran and military families business owners, and service members experiences in higher education. She has extensive experience in survey development and worldwide data collection, and has been responsible for developing, implementing and managing surveys for data collection on the large and small scale, for organizations and government sectors.
Her work has been featured in numerous publication and has presented at various professional conferences. Maury holds a master's of science and bachelor's degrees in psychology from the University of Texas at San Antonio.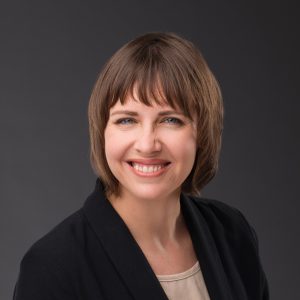 Micah Taylor is an Air National Guard Education and Training Manager as well as an Air Force Active Duty Spouse. She joined Hire Heroes USA in September of 2018, with a drive to help her fellow veterans and their families find meaningful employment. Over the course of her career, the curiosity of "how can I help" has turned into a full blown passion to not only understand veteran employment struggle but to change the minds and hearts of employers who may not fully grasp the challenges our transitioning military faces. MIcah's hope for the future is that all employers view veterans as talented assets for their companies as well as all transitioning military members find the path to civilian life well paved and with many opportunities along the way.